I bought a dog today!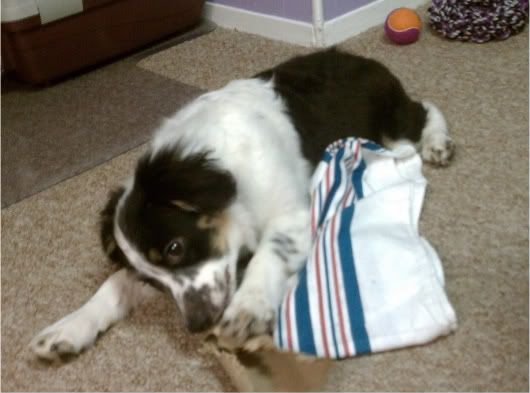 This is so exciting! Every time I see him I double look and like, really? I really have a dog? He's really mine?! :P Now I just need to figure out what to call him.

TBD is an Australian Shepherd Mini. I got him from the puppy store - I tried finding a dog at the local shelters, but I couldn't find one that met my needs. I know this makes me an awful, no good person, but who can resist that face?

He's been so good with my birds, which is a big relief. Now I have to decide whether to crate train him or not. He came home and immediately settled into a perfect spot and seemed so happy there - why crate train if we agree on what space is his? And he picked one of my few non-carpeted spots to call his own - I can actually clean up accidents quite easily there!

He's so sweet; it's ridiculous!!!