And it blew my mind away!

ENDER'S GAME by Orson Scott Card

Summary: In order to develop a secure defense against a hostile alien race's next attack, government agencies breed child geniuses and train them as soldiers. Ender's skills make him a leader in school and respected in the Battle Room, where children play at mock battles in zero gravity. Yet growing up in an artificial community of young soldiers Ender suffers greatly from isolation, rivalry from his peers, pressure from the adult teachers, and an unsettling fear of the alien invaders. Is Ender the general Earth needs?

If you haven't read it, go! The author writes with such clarity and decisiveness, the characters are lovable and the plot truly well thought out. No soft punches. Much more psychology than science fiction. If you've ever felt like the smartest person in the room it'll mean that much more to you. (Not that you have to be a genius, just that feeling of having something your immediate peers don't - and why that's not always a good thing.)

I admit I mainly read it because I know the movie is coming out in November, but I'm so glad I did. Off to the library tomorrow to get Ender's Shadow and Speaker for the Dead!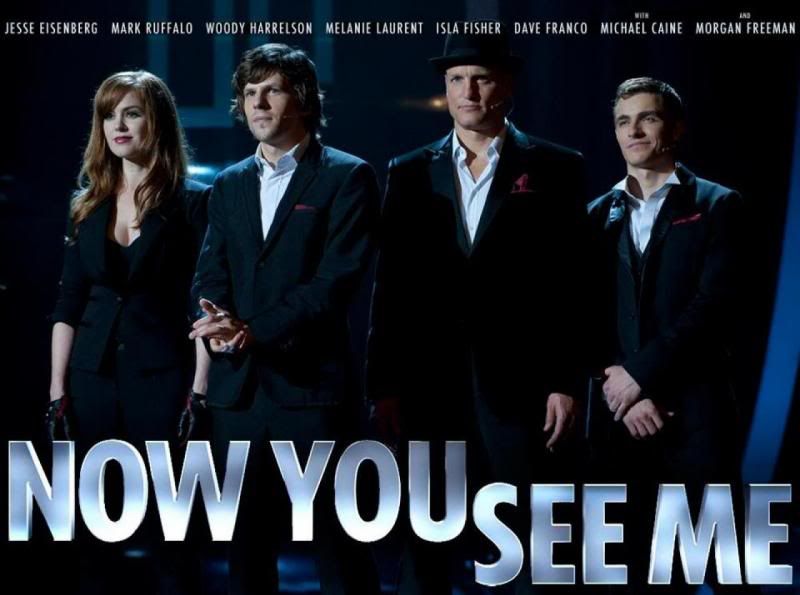 Moving on to Movies, Also rec'ing:

Now You See Me

Plot: An FBI agent and an Interpol detective track a team of illusionists who pull off bank heists during their performances and reward their audiences with the money.

Talk about a movie that leaves you feeling smug as you exit the theater. I'm not into magic shows or illusions, but I love the sassy attitudes, clever capers (similar to Ocean's 11) and seriously good acting. Woody Harrelson freaked me out! Yes, some twists were predictable, but overall, what fun!